WANT TO PROVE TO EVERYONE (&YOURSELF) THAT YOU CAN ACTUALLY COOK AN EDIBLE (&DELICIOUS)MEAL?
Voil
à!~
15 Minute Creamy Avocado Pasta Sauce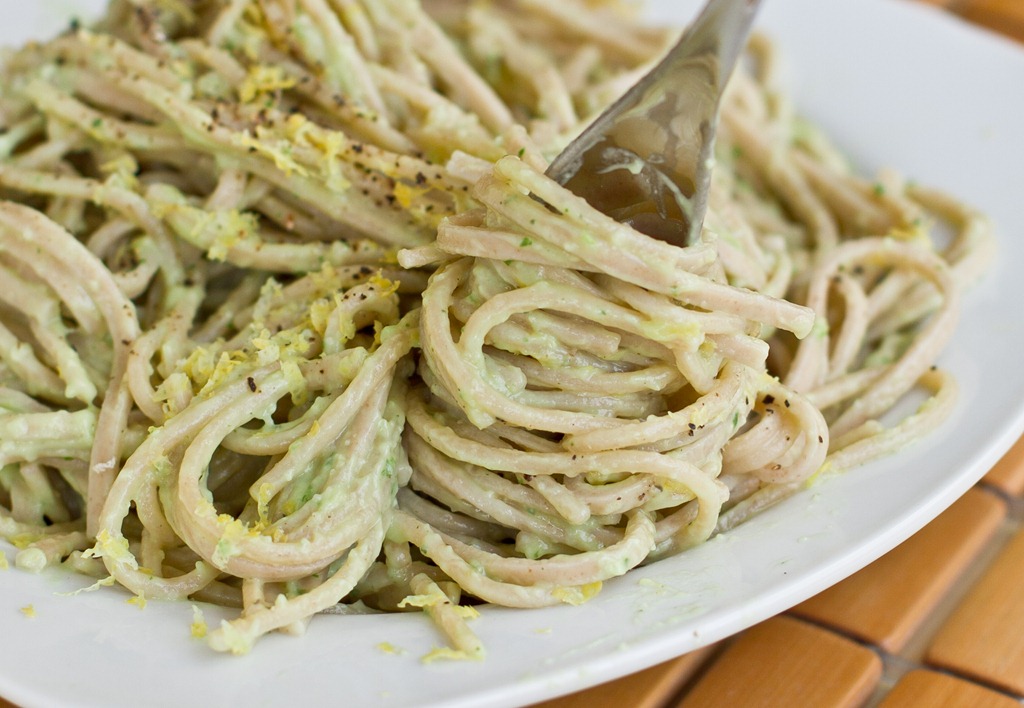 (makes two servings)
1 medium sized ripe avocado, pitted
1/2 lemon, juiced & lemon zest to garnish
1-3 garlic cloves, to taste (I used 3 and it was super garlicky, but if you are not a big fan of garlic use 1 clove)
1/2 tsp kosher salt, or to taste
~1/4 cup Fresh Basil, (probably optional)
2 tbsp extra virgin olive oil
2 servings/6 oz of your choice of pasta
Freshly ground black pepper, to taste
Bring several cups of water to a boil in a medium sized pot. Add in your pasta, reduce heat to medium, and cook until Al Dente, about 8-10 minutes.

Meanwhile, make the sauce by placing the garlic cloves, lemon juice, and olive oil into a food processor. Process until smooth. Now add in the pitted avocado, basil, and salt. Process until smooth and creamy.

When pasta is done cooking, drain and rinse in a strainer and place pasta into a large bowl. Pour on sauce and toss until fully combined. Garnish with lemon zest and black pepper. Serve immediately. Makes 2 servings.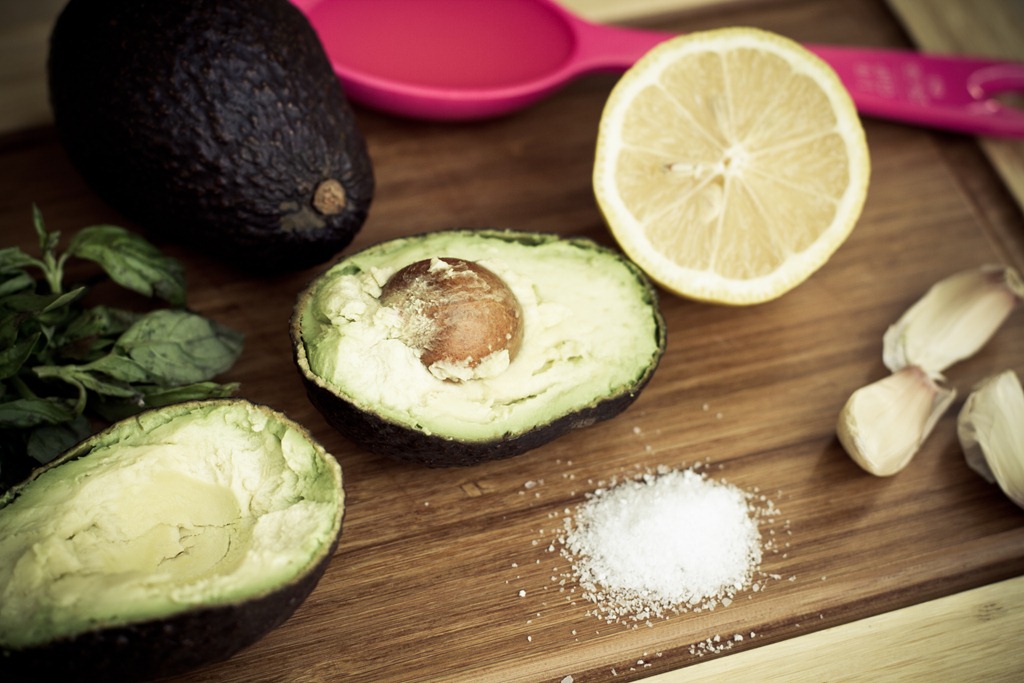 (all pictures, recipe, and directions taken from

oh she glows

)
The internet is fantastic. Really. To be able to pull up simplistic recipes nearly instantaneously is one of my favorite things. While I can absolutely feed myself, I never want to subject others to my cooking just in case I'm delusional and completely blind to how awful something tastes.
**Except for
THIS
RECIPE!
It is so simple! And fast. You basically throw everything into a food processor (I used a blender) and boil water for pasta. Brilliant.
I didn't have real lemons or any fresh basil in my kitchen when I randomly decided that I was going to cook and not just have a salad for dinner,
yet
this sauce was exceptional. Next time you want to feed a friend, treat yourself, impress your parents (MOM! LOOOOK! I MADE AN "ADULT MEAL"!), or use up those ripe avocados before they begin to rot... make this. You'll love it.
Promise.